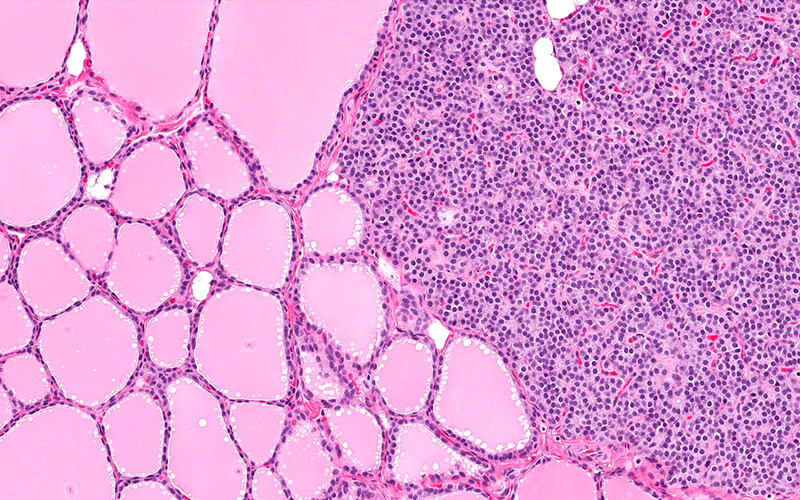 tQuality under the microscope
Have you been searching for high-quality Tissue Embedding Wax online? Then welcome to Poth Hille. We have made a name for ourselves as a leading Tissue Embedding Wax supplier and manufacturer, upholding the highest standards at every turn. We know that so much hinges on finding the very best histology wax, and that corners can never be cut at any stage of the manufacturing process. Our promise to you is that you can expect nothing less than perfection when you buy your wax from us.
Poth Hille are proud to be one of the market leaders in the manufacture and supply of the high-quality Tissue Embedding Waxes and a leading Tissue embedding wax supplier.
Some of our early formulations date back to the 1960s, so we can call on over 50 years of manufacturing and formulating experience to offer the widest available range of highly purified and filtered Histology Grade Paraffin Wax with premium quality additives.
You would be hard pushed to find such a highly qualified Tissue Embedding Wax supplier out there, that is for sure!
For us, the process starts with special Paraffin Wax, it is a crucial element in which the histology process and as such, our Paraffin Wax is carefully selected for its purity, narrow carbon distribution and crystallin structure. It then passes through a triple filtering process before it is ready to blend into our special histology formulations. This painstaking process is something that we adhere to every time, so you can buy Tissue Embedding Wax from us with nothing less than total confidence.
Purity, Consistency, Choice and Value
Poth Hille Histology Waxes are characterised by low resistance to cutting, superb continuity of ribboning and no cracking or tearing on flotation. The special additives provide our Paraffin Wax with greater tensile strength and improved elasticity for sectioning.
We also can provide the ISO quality control procedure where every batch of Histology Wax has been vigorously tested, comes direct from the manufacturer keeping costs to a minimum and continuity of supply is maximised. All our Histology Waxes are IVD certified.
For companies seeking to develop their own brand identity we offer complete OEM (white label) facilities with numerous packaging options including full colour printed bags and labels. For more details please visit our Services page.
If you want to find out more about us and our Tissue Embedding Wax, please reach out to a member of our team today. They will be able to tell you everything you need to know, and will be happy to answer any questions that you may have about us and the manufacturing process of our histology wax. So, what are you waiting for? Contact us today, and we will point you in the direction of the products you need.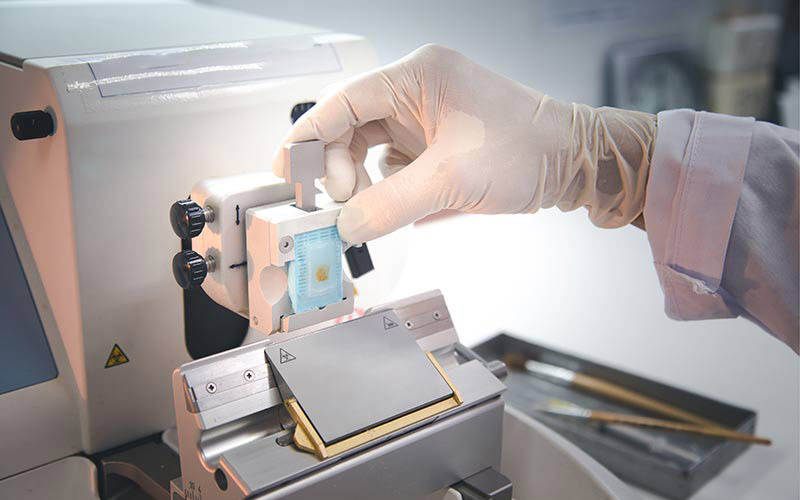 What is Tissue Embedding wax?
Tissue Wax embedding is a technique where tissue samples are infiltrated with paraffin so that they can be easily stored and examined. When needed, the sample can be sliced into thin sections that are easily studied under a microscope. If they are not required for use just yet, they can be left in wax blocks to preserve them. We stock the wax that is used in the process. Manufactured using high quality ingredients and made in adherence to a strict formula, our histology wax is a favourite with customers all over the UK.
We are one of the most experienced histology wax manufacturers in the UK. We started to make this kind of wax back in the 1960s, giving us decades upon decades of experience over some of our competitors. We know that the finest margins matter when it comes to the manufacturing of tissue embedding wax, and that is why we have maintained the very highest standards over our five decades in the field. If you are looking for excellence, time after time, then we are the tissue embedding wax manufacturers for you. We are also here to answer your questions every step of the way.
What Tissue Embedding waxes do you sell?
Here at Poth Hille, we stock a wide range of tissue embedding waxes for sale. Currently, you can take your pick from:
Histology Wax Micro (PHC 9000)
Histology Wax Special Filter (PHC 5457SF)
Histology Extra Wax (PHC 9349)
Histology Blue Wax (PHC 9886)
Histology Wax with Polymer (PHC 9009)
Histology Wax Low Melt Point (PHC 5254SF)
Histology Wax High Melt Point (PHC 9061)
Histology Wax with DMSO (PHC 9010)
If you are not sure which of these would be suitable for your particular application, then we would be happy to advise you and point you in the right direction.
We produce over 750,000 kilos of histology waxes every year. That's enough wax to fill 100 million tissue cassettes!
Grades of Tissue Embedding Wax
Histology Wax Micro
(PHC 9000)
Our biggest seller! Recommended for all general tissue embedding and sectioning use. A highly refined and filtered paraffin containing microcrystalline additive providing superior tissue infiltration, low resistance to cutting and superb ribbon continuity. This product allows great section shape with no expansion. Available in 1kg, 2kg, 2.5kg, 5kg bags as well as 10kg and 25kg cartons.
Histology Wax Special Filter
(PHC 5457SF)
Pure paraffin of the highest quality, double filtered to 1 micron. The translucent appearance of the wax allows for excellent tissue visibility. This is an additive free product which makes de-paraffination easier with all types of clearing agents. Available in 1kg, 2kg, 2.5kg, 5kg bags as well as 10kg and 25kg cartons.
Histology Extra Wax
(PHC 9349)
Pelletized pure paraffin wax with plastic co-polymers giving excellent infiltration characteristics and can be used for hard or fibrous tissue including decalcified specimens. Its plasticity provides improved tensile strength and elasticity producing excellent sections with minimal compression. Ideal for hotter climates. Available in 1kg, 2kg, 2.5kg, 5kg bags as well as 10kg and 25kg cartons.
Histology Blue Wax
(PHC 9886)
Pure paraffin wax, with a light blue tint, highly refined with the addition of synthetic polymers enabling rapid impregnation. Highly recommended for use in immunoperoxidise procedures. The colour of the wax makes it easier to visualise small biopsies imparting tissue contrast under the microscope. Available in 1kg, 2kg, 2.5kg, 5kg bags as well as 10kg and 25kg cartons.
Histology Wax with Polymer
(PHC 9009)
A highly purified paraffin wax with the addition of synthetic polymers suitable for all general embedding and sectioning use. Characterised by low shrinkage on cooling, excellent sectioning performance with no expansion. Superb cutting ease and ribbon continuity. Available in 1kg, 2kg, 2.5kg, 5kg bags as well as 10kg and 25kg cartons.
Histology Wax Low Melt Point
(PHC 5254SF)
Recommended for lower temperature tissue infiltration to prevent distortion or damage. The addition of microcrystalline wax produces a low viscosity product providing complete infiltration of tissue whilst maintaining the highest standards of sectioning and ease of clearing. Available in 1kg, 2kg, 2.5kg, 5kg bags as well as 10kg and 25kg cartons.
Histology Wax High Melt Point
(PHC 9061)
Highly purified higher melt point paraffin wax which has been double filtered and blended with synthetic polymers for use in hotter climates and higher ambient working temperatures. This wax is designed to be resistant to section wrinkles and wax block softening during the sectioning process. Suitable for both general infiltration and
embedding and ideal when using a sliding microtome. Available in pellet form.
Histology Wax with DMSO
(PHC 9010)
A highly purified paraffin wax with polymer and a small addition of Dimethyl Sulfoxide (DMSO). This product is recommended for use is larger tissue samples or where improved tissue infiltration is necessary Benefits include faster tissue penetration and enhanced tissue preservation characteristics. Available in 1kg, 2kg, 2.5kg, 5kg bags as well as 10kg and 25kg cartons.
Want to talk to us? Get in touch!