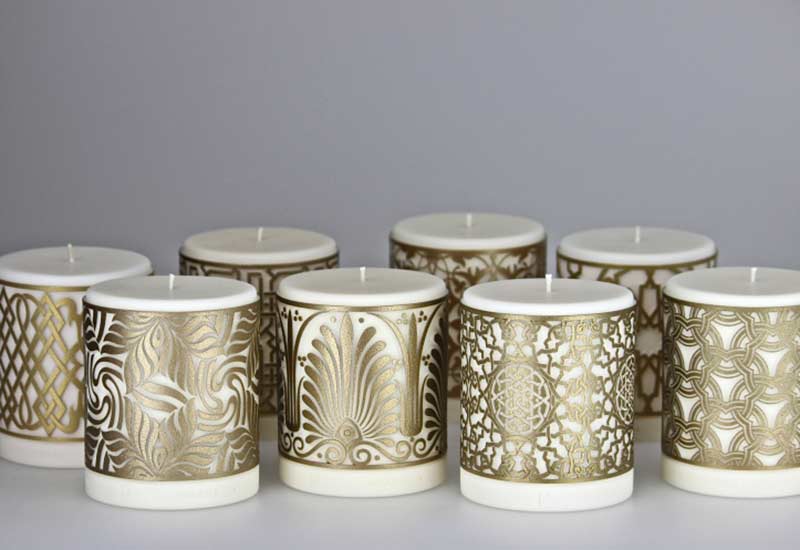 Are you looking for high quality rapeseed wax? Then you have come to just the right place. We are Poth Hille, and over the years we have developed a reputation as one of the leading suppliers of rapeseed wax for candles. Our in-house lab team have worked hard to develop some of the best formulations available on the web today, and you will be able to take your pick from three distinct types of wax.
What is rapeseed wax?
So, what is rapeseed wax? Have you ever driven past fields of bright yellow flowers? Then you've already seen where it comes from! Rapeseed is derived from the rape plant, or more specifically, the oil that is harvested from it. When you buy rapeseed candle wax from us, you can be sure that you won't be getting the same quality of product anywhere else. The majority of our rapeseed wax is exclusive to us within the UK, so you won't find the same level of wax from any of our competitors. So if you are looking for the best wax for your money, we are the rapeseed wax supplier for you.
What is it used for?
If you were asked to name a rapeseed product, chances are you would answer with the cooking oil. What a lot of people don't realise is that rapeseed candle wax is a really popular by-product of the plant too. This wax has been used to make candles for a number of years, and it's easy to see why. Rapeseed wax candles smell fantastic, thanks to the wax's excellent fragrance retention. It's also a great base for a number of pigments and dyes too. You also get an excellent burn time as well, which will provide great value for money for your customers.
What are the benefits of rapeseed wax?
One of the benefits of rapeseed wax is that it is sustainably sourced. There's no danger of over-farming in the production process, with no intensive processes used. The plant is native to the UK and Europe, and continues to flourish even though rapeseed oil and wax are incredibly popular. No GMOs are used in the farming process either, it's 100% vegan, and it has a low carbon footprint too. So if you are looking to reduce your impact on the environment as much as you can, then it really is the obvious choice.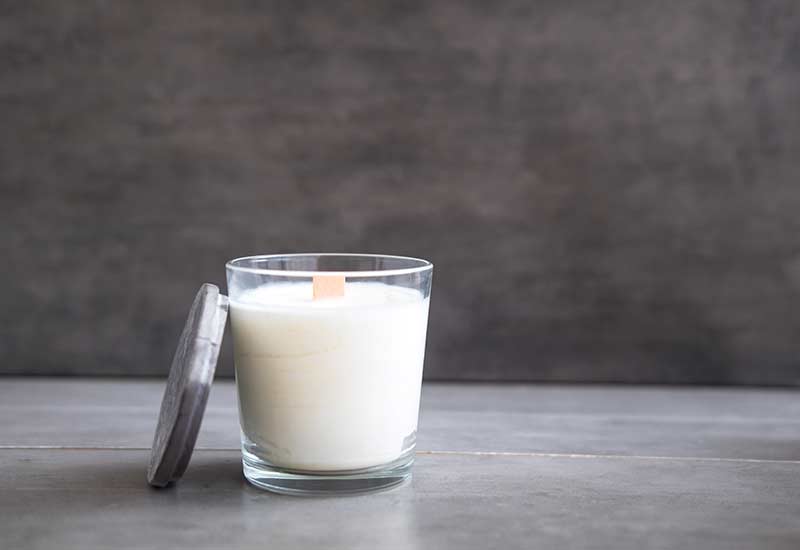 Where does rapeseed wax come from?
Rapeseed wax comes from the rapeseed plant, which is found all over the UK and Europe. This means that it's a wax with totally natural origins, which has a lot of appeal to buyers. We work with trusted suppliers to obtain the very best product from the very best plants in Europe – guaranteeing great results for you.
Rapeseed wax is one of the most versatile waxes available today, and it's a particularly good choice for making candles thanks to its great scent retaining properties. It's also a great base for a number of colourants.
How much does rapeseed candle wax cost?
If you're looking to buy rapeseed wax, you'll want to be sure that you are getting good value for money. Here at Poth Hille, we know that our clients are often operating within tight budget constraints, and we never make them pay over the odds for rapeseed wax.
We source our wax from a trusted network of supplies in Europe. We have a great working relationship with these suppliers, and know that we can count on them to deliver product of a high standard consistently, which helps to keep prices steady.
Is rapeseed wax good for the environment?
More and more of our customers are looking to boost their green credentials, knowing how much much of an appeal it has today. Rapeseed wax is obtained from a natural, renewable material that isn't intensively farmed. So you can be sure that the environment isn't being harmed to maintain a constant supply.
Additionally, rapeseed wax isn't produced with the help of any GMOs, making it even more of a green choice. It's also 100% vegan, which is a huge selling point for many products. It's for these reasons that it's becoming one of the most popular materials in candle making.
Get in touch
If you want to find out more about our rapeseed candle wax, then please get in touch with a member of our team today. With three grades available for you to choose from, there's sure to be a wax that's perfect for your particular application. We are passionate about wax, and our knowledge is second to none. So if you have any questions, then we would be delighted to answer them for you. What are you waiting for then? Contact us without delay, and we will be able to give you all the information that you need.
Rapeseed (or Brassica napus) is part of the Brassicaceae family – the same as cabbage, mustard, broccoli and cauliflower. The name 'Rapeseed' is derived from the Latin for 'turnip' (rapa, rapum).
Euro-Rapeseed Container Wax
(PHC 3429)
A pure white 100% rapeseed wax. Blended entirely from various hydrogenated forms of rapeseed wax and that's all, nothing else; no paraffin, no stearine, no palm, no castor, no additives…..nothing! Euro-Rapeseed Wax has excellent glass adhesion characteristics and can be used as a standalone container wax or as a blend component. Euro-Rapeseed mixes well with other waxes, has excellent cold and hot scent throw and is very easy to work with.
Supplied in 25 kilo blocks and packed in cartons with poly liner.
Rapeseed Container Wax
(PHC 9512)
A special formulated blend of hardened rapeseed oil with a small percentage of additive designed to produce a high quality container candle. This rapeseed wax is light in colour and provides excellent fragrance retention and scent throw qualities. Its composition is perfect for container candles and dyes/pigments can be added to colour the finished candle. 9512 is slightly harder than the Euro-Rapeseed wax.
This is available in slab form in 25kgs cartons.
Rapeseed Pillar Candle Wax
(PHC 9562)
This Rapeseed Pillar wax will produce a porcelain like finish to your candle, having been carefully blended from partially and fully hydrogenated grades with a small percentage of additive to produce perfect pillar candles. It also possesses excellent fragrance retention and scent throw qualities is hard in nature and provides a shiny, glossy surface finish. Adjustments to its hardness can be made by the addition of either of our container waxes. Available in pellet form and light and creamy in colour.
This wax is pelleted and available in 25 kilo bags.
Want to talk to us? Get in touch!