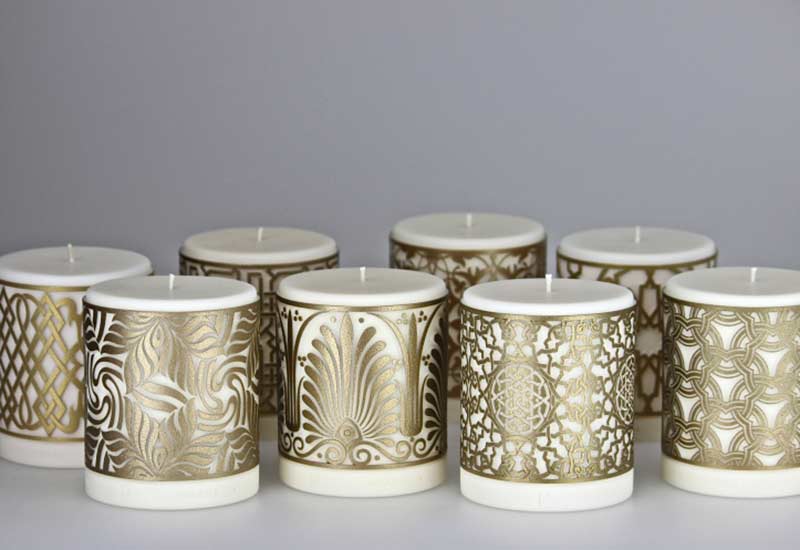 Reassuringly renewable.
Rape is widely produced in both the UK and in Europe, you would certainly recognise the bright yellow flowers in fields all around the country. Rapeseed Wax comes from the oil that is harvested from the plant, it is completely sustainable, with no issues of intensive farming or GMO presence. This renewable material has been developed to produce high quality candle blends.
These 'greener' alternatives are also produced within the EU, so offer a considerably reduced carbon footprint compared to other waxes and have not been tested on animals either by us or on our behalf.
By character, Rapeseed Waxes offer superb fragrance retention, hot and cold scent throw as well as extended burn times. They also allow easy colour addition for both pigments and dyes.
Produced from European Origin Material
We can offer a unique range of Rapeseed Waxes manufactured in the EU specifically for the candle industry. Most our grades of Rapeseed Wax are exclusive to Poth Hille within the UK and not available through any other distributor. Our range consists of three types of container wax and two pillar/ melt wax blends.
Poth Hille source these waxes from longstanding, reputable manufacturers within the EU, which ensures wax consistency, continuity of supply and competitive prices.
The Rapeseed Wax products we offer are either 100% Rapeseed or are a blend of Rapeseed Wax and other Natural Waxes or are a blend of Rapeseed Wax and Mineral Wax. Please ask for more details.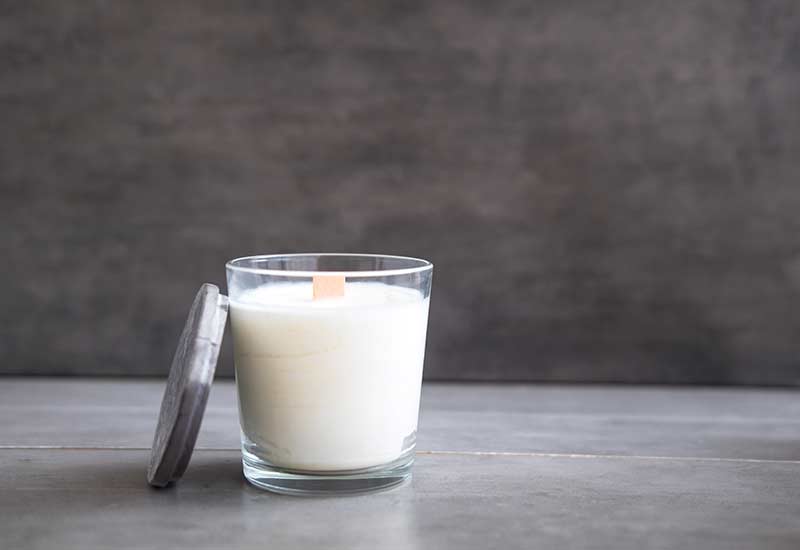 Rapeseed (or Brassica napus) is part of the Brassicaceae family – the same as cabbage, mustard, broccoli and cauliflower. The name 'Rapeseed' is derived from the Latin for 'turnip' (rapa, rapum).
Euro-Rapeseed Container Wax
(PHC 3429)
A pure white 100% rapeseed wax. Blended entirely from various hydrogenated forms of rapeseed wax and that's all, nothing else; no paraffin, no stearine, no palm, no castor, no additives…..nothing! Euro-Rapeseed Wax has excellent glass adhesion characteristics and can be used as a standalone container wax or as a blend component. Euro-Rapeseed mixes well with other waxes, has excellent cold and hot scent throw and is very easy to work with.
Supplied in 25 kilo blocks and packed in cartons with poly liner.
Rapeseed Container Wax
(PHC 9512)
A special formulated blend of hardened rapeseed oil with a small percentage of additive designed to produce a high quality container candle. This rapeseed wax is light in colour and provides excellent fragrance retention and scent throw qualities. Its composition is perfect for container candles and dyes/pigments can be added to colour the finished candle. 9512 is slightly harder than the Euro-Rapeseed wax.
This is available in slab form in 25kgs cartons.
Rapeseed Pillar Candle Wax
(PHC 9562)
This Rapeseed Pillar wax will produce a porcelain like finish to your candle, having been carefully blended from partially and fully hydrogenated grades with a small percentage of additive to produce perfect pillar candles. It also possesses excellent fragrance retention and scent throw qualities is hard in nature and provides a shiny, glossy surface finish. Adjustments to its hardness can be made by the addition of either of our container waxes. Available in pellet form and light and creamy in colour.
This wax is pelleted and available in 25 kilo bags.
Want to talk to us? Get in touch!