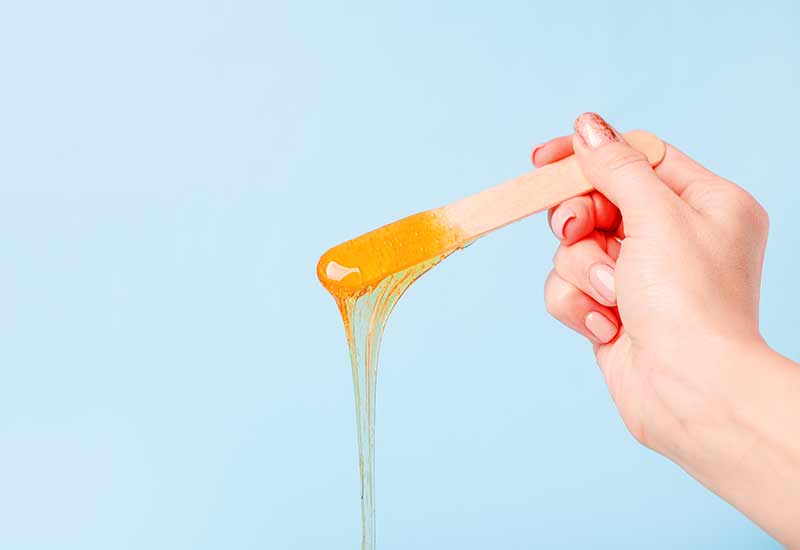 Whether you are looking for a new depilatory wax supplier or are looking to buy for the very first time, you have come to the perfect place. We are Poth Hille, and we are one of the leading destinations to buy depilatory wax online. We have over 40 years of experience when it comes to supplying customers in the beauty industry, working with everyone from large companies to independent start-ups. Buy depilatory wax in bulk from us, and you could see some impressive savings!
We are passionate about offering outstanding customer service at every stage of the process, and will do all that we can to make sure that you have the right depilatory wax for your needs. We offer a range of different waxes in this category, so you are sure to find the right option for your application.
Want to find out more about our range? Then read on for everything that you need to know!
What is Depilatory wax?
First of all, what is depilatory wax? Well, this wax is used to remove body hair. Anyone who has been to a salon for a waxing appointment, or even done the job themselves at home, will have come into contact with this kind of wax. With so many people wanting that smooth, hairless look, sales of depilatory wax have risen and risen in recent years. However, it's something that has been around for many years! Depilatory wax has been used throughout history, with one account from Ancient Eygpt talking about a wax made from burnt lotus leaf, tortoise shell and hippo fat. That doesn't sound too appealing to us – so we've taken care to ensure that our wax is made from ingredients that are kind to skin, smell and look great, and are totally hygienic.
What is it used for? 
What is depilatory wax used for? As we just said, it is used to remove body hair. This can be from the face, underarms, arms, legs, chest, bikini line, and anywhere else that unwanted hair may grow! The wax itself can be applied in a variety of different ways. Some are heated up to create a looser consistency, and then applied directly to the skin. As it dries, it hardens, and can then be removed with ease – taking all the hair with it! Some waxes are formulated to be used on strips – these are the kind that you will see on the high street. However it is applied and removed; depilatory wax is a quick way to remove body hair.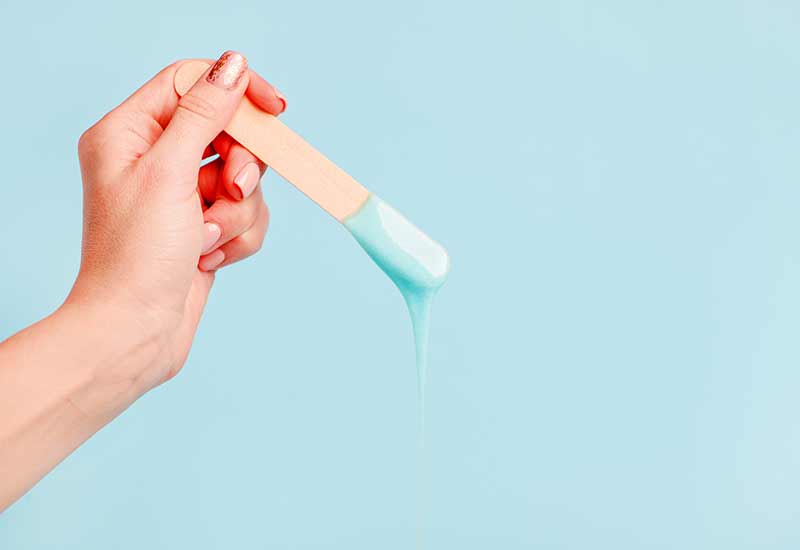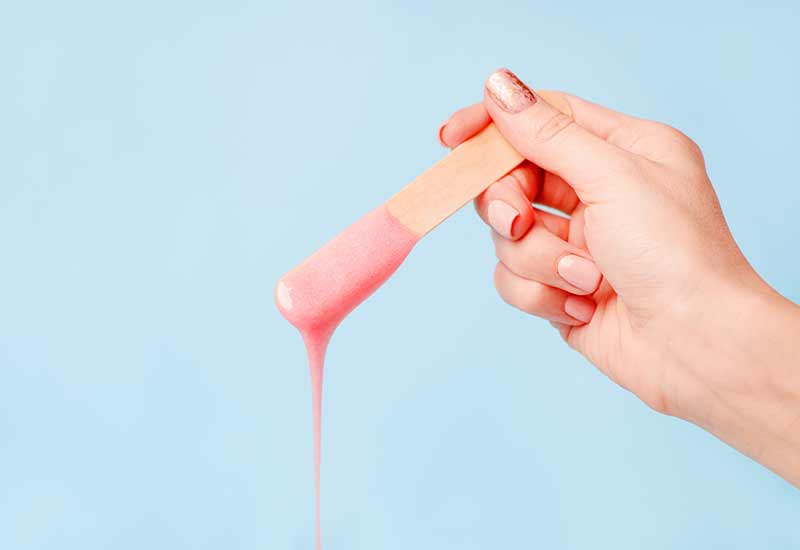 What are the benefits of Depilatory wax? 
Depilatory wax has a number of benefits. It's strong enough to generate a good grip on the hair, but carefully formulated wax like ours does not irritate the skin. The result? A smooth, silky finish with no reactions or imperfections. Using wax as a form of hair removal also leads to slower regrowth which can become less noticeable after repeated uses.
You can be sure that all of the waxes that we sell have been subjected to the strictest tests, ensuring that they are suitable for use even on sensitive skin. When you source your wax from us, you can take your pick from such a wide range. We offer warm and cream waxes in a variety of colours. We also incorporate a diverse range of scents – using essential oils such as tea tree, jojoba, rose geranium and lavender to generate pleasant aromas without compromising a wax's skin-friendly properties. If you are looking for strip free hot wax, or synthetic flexi waxes, we also manufacture those.
Get in touch today
Not sure which is the right wax for you? Talk to a member of our team today, and they will be able to point you in the right direction.
FAQ's
Can depilatory wax be used on sensitive skin?
When you buy depilatory wax from Poth Hille, you can be sure that it has been formulated with ingredients that are kind to the skin. We stock a range of waxes, and they are suitable for a variety of applications – including the removal of hair on especially sensitive parts of the body and on those with delicate skin.
It's really important to buy depilatory wax from a trusted supplier, as you will be able to have total confidence in its suitability for use on specific areas of the body and certain skin types. We have lots of satisfied customers!
What kinds of depilatory wax are available?
We stock a number of depilatory waxes, all of which have their own unique benefits. Currently, you will be able to take your pick from the following when you shop with us:
Warm Wax (PHC 8179)
Lavender Cream Wax (PHC 8641)
Luxury Cream Wax (PHC 8364)
Pink Cream Wax (PHC 8488)
Tea Tree Cream Wax (PHC 8555)
Cherry Red Shimmer Wax (PHC 8654)
Please read through all of the information regarding these waxes, so you can be sure you are picking up the right one for your particular application. If you need pointing in the right direction, we are on hand to help.
Why do customers choose Poth Hille?
We are one of the most experienced suppliers of depilatory wax online, and our team are able to offer expert advice and deal with all kinds of queries. Whether you are shopping for depilatory wax for the very first time or you are making the switch from another supplier, you will soon see why we are a firm favourite with customers in the beauty sector.
Customers also choose us because they know that it's here that they can find the best products at some of the best prices. Our depilatory wax is of the highest quality, and can be used with absolute peace of mind.
The "Papyrus Ebers," an Egyptian medical text from about 1500 B.C., lists a depilatory wax recipe of burnt lotus leaf, tortoise shell and hippo fat.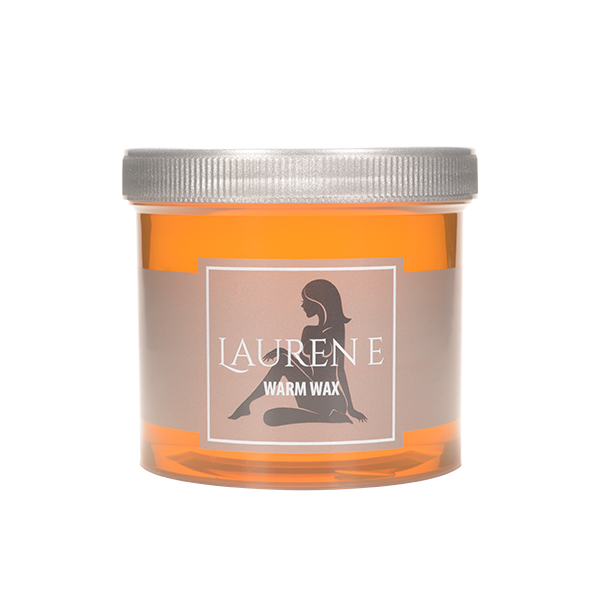 A rich golden honey coloured, superior warm wax. Our best seller. Suitable for all areas of the body and suitable for all skin types. Produces a smooth, satisfying finish giving the client a high-quality waxing experience.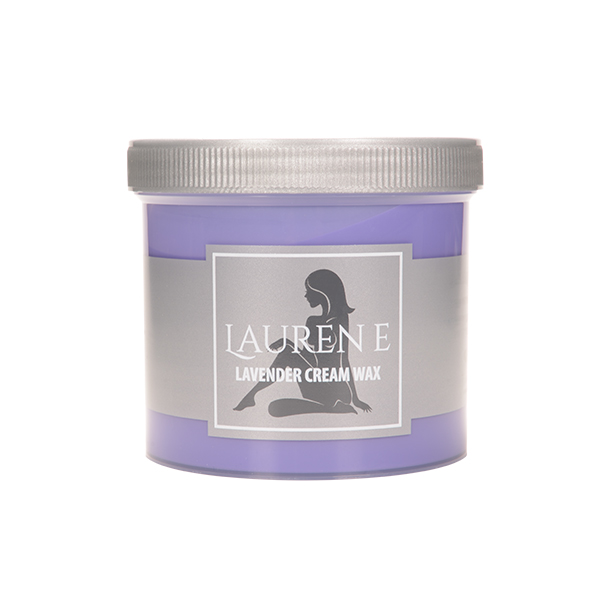 Lavender Cream Wax
(PHC 8641)
A beautifully soothing cream wax that contains essential lavender oils which releases a calming fragrance during the treatment. Ideal for therapists who prefer to use a high-quality cream wax with an indulgent feel.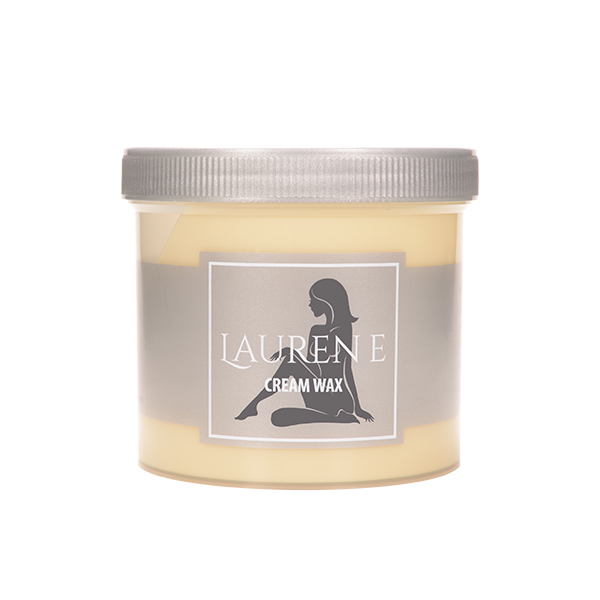 Luxury Cream Wax
(PHC 8364)
A sumptuous creamy textured wax. Formulated to use on finer hairs and the more sensitive skin types, great hair adhesion for a smooth hairless finish.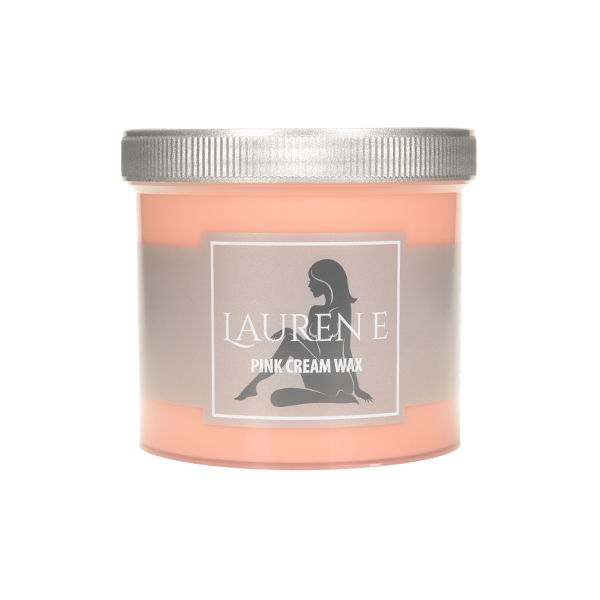 Pink Cream Wax
(PHC 8488)
We have taken our popular cream wax and added a delicate hint of pink for that extra touch of luxury. High performance hair removal of short or course hair.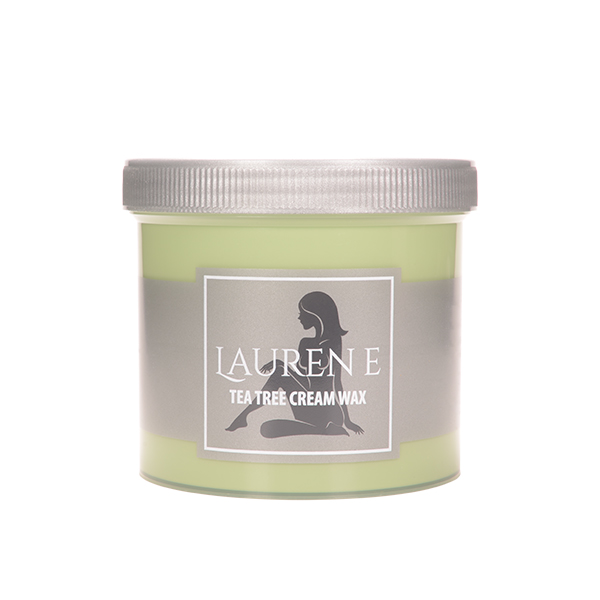 Tea Tree Cream Wax
(PHC 8555)
Recognisable by its green hue and distinctive fragrance. This luxury cream wax has the additional benefits of tea tree oil – one of natures natural antiseptics. Soothing and indulgent, thin spreading for easy application.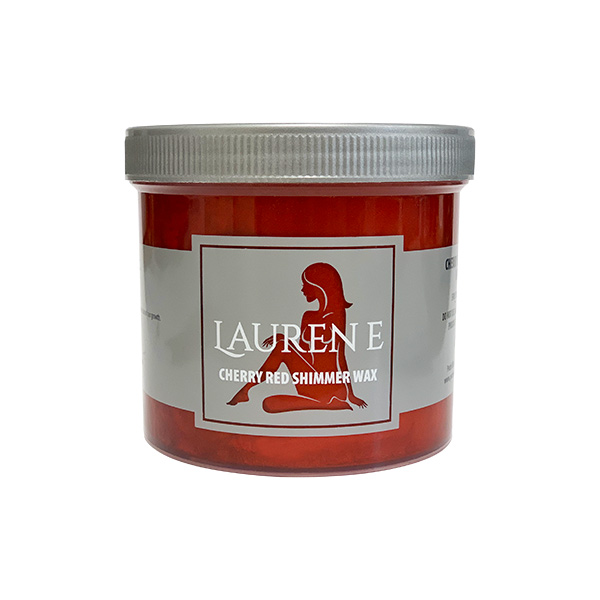 Cherry Red Shimmer Wax
(PHC 8654)
Introducing our new Cherry Red Shimmer warm wax with added aloe vera oil which is known for its antioxidant and antibacterial properties.
The Lauren E Range also includes Hot Waxes, Low Melt Paraffin Waxes and Peelable Waxes
Please contact us for more information.
Want to talk to us? Get in touch!