Waxes have a wide array of application but one that few seem to be aware of is their use in cosmetics. Waxes can be added into cosmetics to help produce certain benefits or enhance the cosmetic formulation in some way. In this article, we'll focus in on some waxes, where they originate from and the benefits that they can bring into a cosmetic formulation.
Beeswax is a natural wax that is produced by bees.
Benefits it can bring to a formulation:
Creates a thin protective layer over the skin which helps prevent moisture loss, keeping the skin hydrated – It also doesn't clog your pores!
Due to its insolubility in water, it can provide smudge and waterproof properties to the product.
Improves the products adhesion to skin.
Beeswax is a natural exfoliator, helping to rejuvenating your skin by removing dead skin cells.
It can help heal damaged skin – It has a high Vitamin A content that promotes cell regeneration.
Non-greasy.
Provide a soft, silky texture to the formulation
Can thicken formulations without hardening.
Vegan beeswax substitutes are also available that have been developed to match beeswax in texture, colour and feel, therefore providing similar benefits.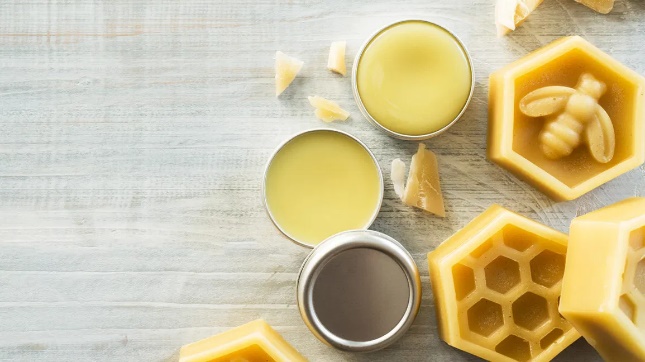 Carnauba is a natural and vegan wax that comes from the carnauba palm trees in Brazil.
Benefits it can bring to a formulation:
Excellent at raising the melt point of a solid formulation due to its harness.
It can be used as a thickening agent for formulations.
Its insolubility in water helps to provide smudge and waterproof properties to the product.
It is a viscosity regulator and stabiliser for water-oil emulsions.
Can help reduce stickiness of a formulation.
Carnauba is very hard and shiny which can aid it in forming a glossy finish.
Provides a soft, silky texture
Cost effective carnauba substitutes have also been developed to be used as a replacement for carnauba, offering similar benefits.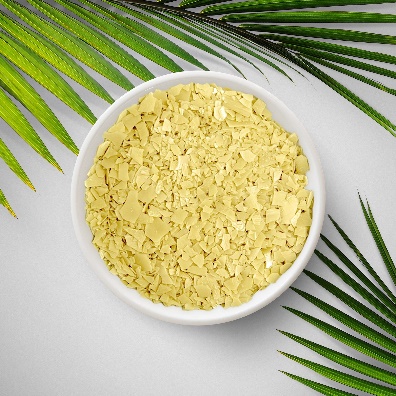 Candelilla is derived from the Euphorbia Cerifera plant in Northern Mexico.
Benefits it can bring to a formulation:
Can be used to harden formulations without affecting the melting point.
It has great film-forming properties which prevent moisture loss.
Candelilla wax contracts whilst its cooling and so can help stop the product sticking to the sides of the mould.
Its superior oil-binding properties help to prolong longevity.
Candelilla wax can help when applying the product as it enables it to spread easier and is readily absorbed by the skin.
Can help reduce the stickiness of the product.
Can provide a soft and silky texture to the product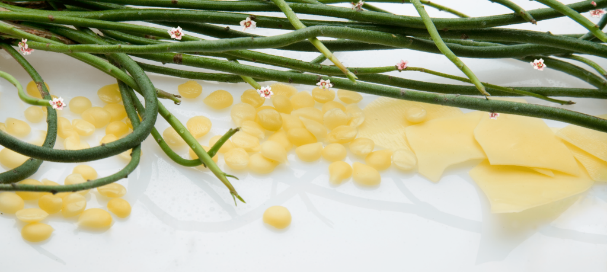 Rice Bran Wax comes from the grains of rice plant.
Benefits it can bring to a formulation:
Strong thickening abilities.
Can help prevent oxidation from occurring.
Can help to reduce stickiness in the product.
It contains squalene which can help restore the skins hydration – Highly moisturizing and easily absorbed, squalene is found naturally in our skin, helping to aid in cell regeneration for a fresh, radiant glow.
Can form thin films which help protect from UV light.
Helps to produce a smooth texture in the product.
Can help to produce a shiny, glossy finish.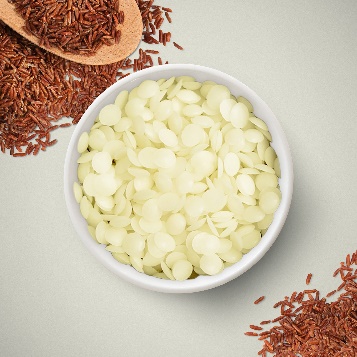 Sunflower Wax is extracted from sunflower oil.
Benefits it can bring to a formulation:
Increases the products stability due to its high oil binding capacity – by binding to oil, it can help prevent oil from 'bleeding' out of the product.
It can reduce stickiness and greasiness in a formulation.
It forms a strong network of wax crystals which helps boost the strength and thermal stability of the product.
Can thicken formulations at low concentrations.
Can help produce a high gloss finish.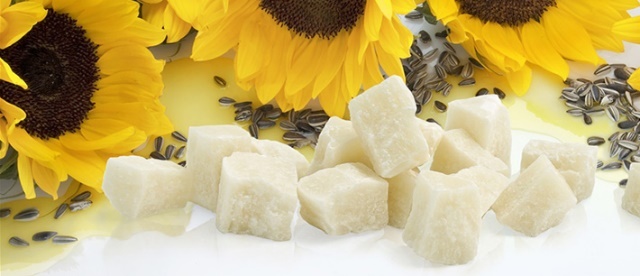 Sumac is extracted from the protective skin of several varieties of the Rhus Verniciflua tree.
Benefits it can bring to a formulation:
Its low melt point helps create a soft, butter-like consistency without causing any crystallisation issues.
Sumac can help improve a formulation's snap resistance due to its low melt point and malleability.
It's an effective emollient agent that helps the skin to retain moisture by reducing evaporation.
Can provide a soft, silky texture.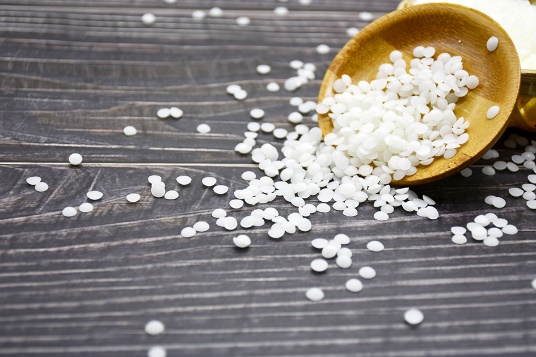 Ozokerite Wax today is a blend of paraffin, microcrystalline and synthetic waxes
Benefits it can bring to a formulation:
Excellent oil retention.
Superior gelling properties.
Can be used to thicken and increase the viscosity of a formula.
Can add strength and stability to lip products by reducing the brittleness of the product.
Can help add water proofing properties to the product.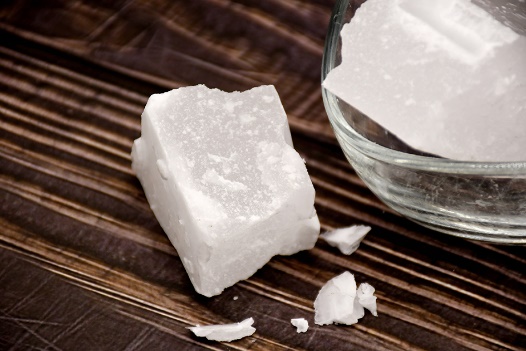 Soy is a vegetable wax made from the oil of soybeans.
Benefits it can bring to a formulation:
Can be used to add shine and control frizz in hair products.
Can increase the snap resistance of stick formulations.
By changing its concentration, hardness can be adapted so a product can be made firmer/softer.
Soy wax contain a conditioning agent which provides moisturization and hydration for the skin.
Can produce a smooth finish.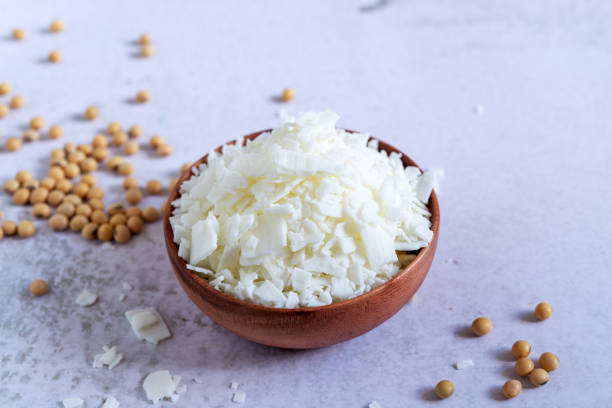 Waxes can bring a vast range of benefits to a product. So, if you wish to include some into your formulations contact info@poth-hille.co.uk or call 01708 526828.