Natural Exfoliating Beads
Natural Exfoliating Beads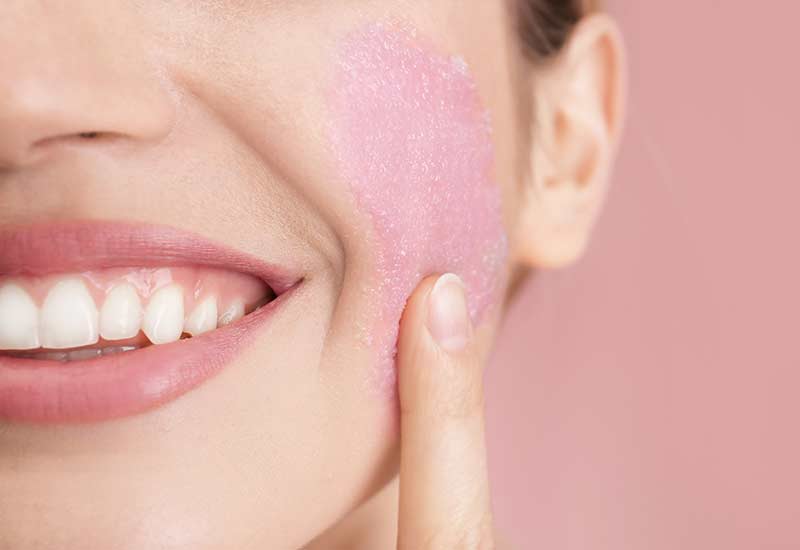 We're all looking for ways to lessen our impact on the environment, and using an alternative to plastic microbeads is a great way to start. We recognised that demand from our customers, and you can now buy natural exfoliating beads directly from us. These beads can be used in a variety of beauty products, and are proving to be really popular here at Poth Hille.
We are focused on delivering a first-class customer experience at every stage, and are here to provide advice and answer any questions that you may have. This has made us a leading natural exfoliating beads supplier, and we work with a wide range of clients. Want to find out more? Here's everything that you need to know!
What are Natural Exfoliating Beads?
First of all, what are natural exfoliating beads? They are an alternative to plastic microbeads, which have become a mainstay of so many modern-day beauty products. Years ago, manufacturers and customers alike weren't aware of how much damage those tiny little beads could cause. Now, we're all much more informed, and a ban on products containing microbeads was introduced in 2018. Of course, companies still wanted to be able to offer customers the products that they love – and that's when alternatives went from being an optional choice to a necessity.
Our natural exfoliating beads are spherical shaped, and are made of natural waxes that are proven to exfoliate as effectively as the plastic microbeads that so many manufacturers used to rely on.
What is it used for?
So, what are natural exfoliating beads used for? Well, as the name suggests, they are used to exfoliate the skin, and are found in a number of different beauty products, such as face and body scrubs, bath and shower products, body washes and hand soaps as well as facial cleansers and shampoos. Their inclusion in these products has many desirable outcomes, and they are some of the most popular options with shoppers on the high street and online.
Poth Hille Natural Exfoliating Beads offer the best of both worlds. Wax beads originating from Prime Grade Carnauba Wax, Rice Bran Wax and Castor Wax give a slightly more vigorous scrubbing performance. On the other hand, blended beads formulated with the addition of Beeswax provide a softer, more silky sensation whist still performing as an effective exfoliant.
In this way formulators can choose between exfoliants if higher product mixing temperatures are required or where skin feel and texture are a priority. If you have any questions about this before you buy natural exfoliating beads in bulk, then please talk to a member of our team. They will be able to point you in the direction of the most appropriate natural exfoliating beads for you today.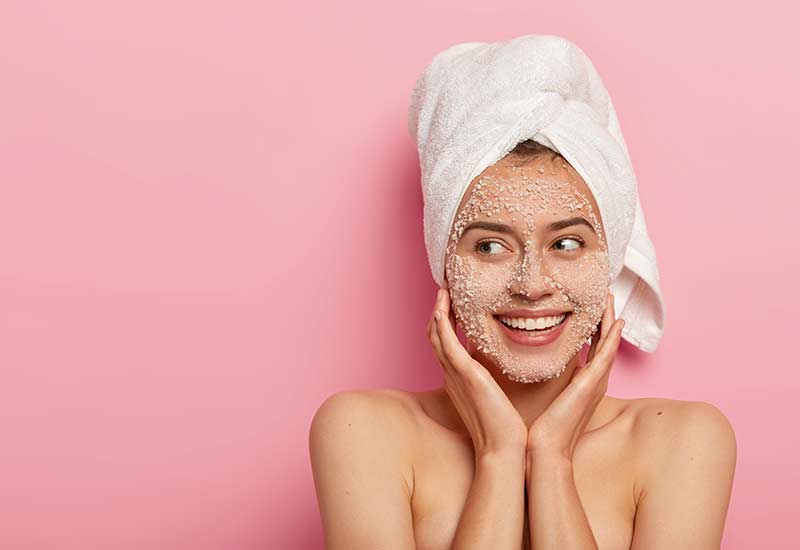 What are the benefits of Natural Exfoliating Beads?
For the person using the product, natural exfoliating beads have a number of benefits. These include:
Unclogs pores
Clears skin
Improves absorption of other beauty products
Boosts circulation
Making it clear that your product can lead to these positive outcomes will make it much more attractive to buyers. We work with such a wide range of clients in the beauty sector, and our natural exfoliating beads can be found in a variety of products.
Another fantastic benefit to our exfoliating beads is that they are totally biodegradable. So you can use them across your product range, confident that they won't contribute to the plastic pollution that is becoming a huge problem in our oceans.
Get in touch today
We're one of the most popular places to buy natural exfoliating beads online, and we are here to help you with anything relating to your order. Whether you want to find out more about shipping costs, the quantities that our beads come in, or our experience in your sector, we are all ears! Get in touch today, and we will take it from there.
FAQ's
Why should I use your natural exfoliating beads?
Natural exfoliating beads allow you to create high quality beauty products, but with none of the damage to the environment. You'll find plenty on the web that promise to be of high quality, but ours are formulated with real care. We make sure that our natural exfoliating beads are made from only the best ingredients, such as Carnauba Wax, Rice Bran Wax, Castor Wax, and Beeswax.
We offer a range of different natural exfoliating beads, so be sure to take a look at the selection below and contact a member of our team if you require any assistance choosing the right one for you.
Are these products as good as the real thing?
When buying a petroleum jelly substitute, it is all too easy to assume that you will have to make a compromise somewhere along the way. We don't want our customers to ever have to make the choice between buying a more ethical product and getting the results that they desire. That is why all of the substitutes that we sell have been extensively tested to make sure that they perform just as well as petroleum jelly.
The waxes available from Poth Hille today are so versatile, and can be used in a wide range of cosmetics, skin care products, and hair treatments.
Are your natural exfoliating beads biodegradable??
Yes, they are! Plastics cause so much damage in the ocean, and although microbeads have been banned since 2018, their impact is still being felt due to the fact that they do not biodegrade. Our natural exfoliating beads, on the other hand, break down after use. You can be sure that they will remain intact in your products, but they will cause no damage once they have been washed away.
Given the growing appetite for eco-friendly products, the use of truly natural exfoliating beads will be a huge draw to many customers, who care just as much about the planet as what they use in their beauty regime.
What quantities are they sold in?
Here at Poth Hille, you can buy natural exfoliating beads in bulk at some of the best prices you'll find online. You can buy it in 20 kilo batches – big enough for some ambitious projects! Buying in bulk is so much cheaper in the long run, as you aren't paying for excess packaging and other costs associated with shopping in smaller quantities.
We know that the customers buying our natural exfoliating beads are conscious of the impact their purchases may have on the environment, which is why our exfoliating beads are shipped in recyclable cartons or paper bags.
"Why it is important to stop plastic microbeads polluting the environment?"
Microbeads are not captured by most wastewater treatment systems. If they are washed down drains after use, they can end up in rivers, lakes and oceans.
Grades of Exfoliating Wax Beads
Natural Microbeads Carnauba Wax Blend
(PHC RD876)
Natural Microbeads Castor Wax Blend
(PHC RD877)
Natural Microbeads Rice Bran Wax Blend
(PHC RD878)
Want to talk to us? Get in touch!